Electrical safety is often given paramount importance, whether at home, in the workplace, or any other commercial space. This is because there have been more than 5000 fire hazard incidents in Dubai alone due to electrical short circuits from 2006 to 2013. So naturally, understanding the dos and don'ts for electrical safety is extremely important for you, your co-workers at the office, and your family at home. 
But worry not, because we have prepared a detailed guide from the expert electricians that tells you precisely what the dos and don'ts for electrical safety are in Dubai, UAE.
Dos and Don'ts for Electrical Safety
When it comes to electrical safety, there are several warning signs that you must take care of. But before all that, knowing about the dos and don'ts is of utmost importance. 
Dos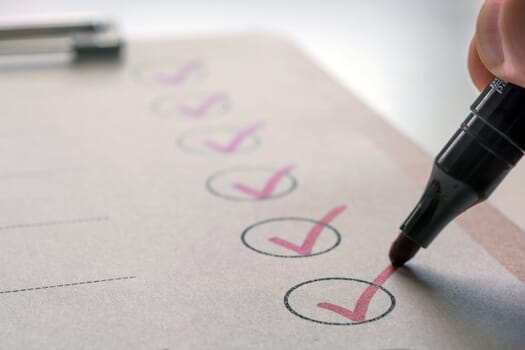 Electrical Isolation: If you are handling electrical equipment and/or fixtures in your room, you should ensure to follow the procedures of electrical isolation. To do this, you must simply disconnect the electrical equipment from its power source.
LOTO Procedure: On the other hand, if you choose to take matters into your own hands at your workplace, you should always follow the Lock Out-Tag Out (LOTO) procedure of isolation. This is an industrial electrical safety norm that can help you prevent electrical fires.
Rely on Rubber Protection: Rubber is one of the best insulators against electricity. Whenever you plan to work on electrical equipment, you should always use rubber mats, gloves, boots etc. to protect yourself from an electrical shock.
Safety Essentials: Whenever you work on electrical wiring or equipment, you should always start by insulating any bare wires. Also, if power cords turn too hot during repair and testing, you should immediately turn them off. Moreover, for added safety, always keep electrical tools away from open wiring. 
Inspection Before Normalisation: Normalisation is the process of performing repairs and restoring a piece of electrical equipment to its former working condition (normal condition). Inspecting before doing this is one of the most important dos for electrical safety. 
Always Read Manuals: If there is a user manual available, you should always read it thoroughly before attempting to perform any repair or restoration on electrical equipment. However, if you are planning to work on the electrical lines of a room or entire building, it is always recommended to hire expert electricians to be on the safe side. 
Assess the Load Requirement: In the process of repairing the wiring of your home, you should always bear in mind the accurate electrical load requirement. By knowing this, you can carefully choose wires and cables of the right gauge for your specific load requirement. 
Safety in Neatness: Remaining tidy when working on electrical lines is possibly the most overlooked dos and don'ts for electrical safety. You should always arrange electrical cables in a way that prevents trips and falls.
Labelling and Signage: If you are working on electrical equipment or wiring in a commercial area, you should always put up relevant signage and label your paraphernalia. For example, you should install barriers and signage for both employees and customers. You can also label circuit breakers and fuse boxes for an added measure of electrical safety.
Inspect all Surrounding Electricals: As a makeshift electrician, you should always ensure that all junction joints are insulated. This also means inspecting wires for cracks and abrasions, as well as ensuring that the equipment has grounding. 
Don'ts
Don't Improvise Standard Connections: This is one of the most mentioned don'ts for electrical safety. Almost all industrial standards and home safety guides will tell you to not insert a two-pronged plug into a three-pronged socket and dual-wired cable (live and neutral only) into a three-pronged plug head. 
Don't Work Near Water: Don't stand on a wet floor when operating electrical equipment. Water is a good conductor of electricity and can easily electrocute anyone working with electrical wires or equipment. 
Don't Overload: Overloading electrical equipment is probably one of the leading causes of electrical accidents. Whether you are at home or the office, you should never increase the electrical load beyond the predetermined limit. 
Don't Mix Up Connection Pins: When working on electrical equipment or electricity points at home or in any commercial space, you should never mix up the connection pins. This can cause the electrical connectivity to get short-circuited. 
Use the Right Wiring: Since electrical loads are of different intensities for various purposes, you should never rely on cheap wiring solutions. This also means you must not attempt to insert bare wires into the electricity outlet (sockets). In such cases, investing in a good circuit breaker can help to reduce the load on a particular circuit.
Don't Attempt to Piggyback: Piggybacking connections is arguably the worst practice when operating electrical equipment or other surrounding connections. You should never connect multiple extension cords to power up several pieces of equipment from a single power source. This can lead to an electrical hazard which can be easily avoided by following these simple dos and don'ts for electrical safety. 
Don't Use Bare Hands: If anyone in your vicinity like a family member or a co-worker has been electrocuted, do not attempt to touch them with your bare hands. Always use high gauge rubber gloves and, if needed, a wooden stick or any other insulating material to pry them away from the naked wire (or any other source of electricity). 
Don't Misuse Extension Cords: Apart from piggybacking, there are other things that you need to know about if you plan to operate or repair electrical equipment for any type of industry. Hence, you should never attach extension cords to the wall or floor using nails. You should also never use light-duty extension cords for commercial purposes. You should also avoid using these cords to lift the socket board, as well as, avoid tying these cords into knots. 
Don't Use the Wrong Fuse: When re-installing a fuse, either at home or in the office, you should have some prerequisite knowledge about the size of the fuses. For example, if you operate a bank (higher power supply), then you will require a larger fuse than what you would require at home. On the contrary, if you are looking for a fuse for your home, then you should never opt for oversized or overrated fuses. 
Don't Ignore the Alarm Signs: Random switches can do more harm than good. To follow the dos and don'ts for electrical safety accurately, you must avoid using them. However, if you still find abnormal signs despite following all these dos and don'ts, then you should not hesitate to seek help from professionals. 
Key Takeaway
While you can always follow these dos and don'ts for electrical safety and operation, and maintain, or repair electrical equipment, there may come a point when your electrical problems may escalate. In such cases, you should never attempt to resolve them yourself if you do not have specific training or knowledge. 
At Al Imran Technical Services, we make sure you remain safe in such times with our team of dedicated and formally trained electricians. Our electrical services are carried out by authorised installation, repair, and maintenance personnel with years of experience as electricians.